La Lettre is a design boutique for luxury stationery and invitations.
With care and attention, Geeske and her team design luxury stationery for bridal couples who long for a unique experience,
and are looking for high-quality and unique stationery for their wedding; for bridal couples who appreciate art and design;
and for couples who love beautiful, rich details.
 The studio is situated in the Netherlands.
Designer and owner Geeske asked me to design a box for her to give to her clients
as a keepsake with their wedding suite & wax stamp.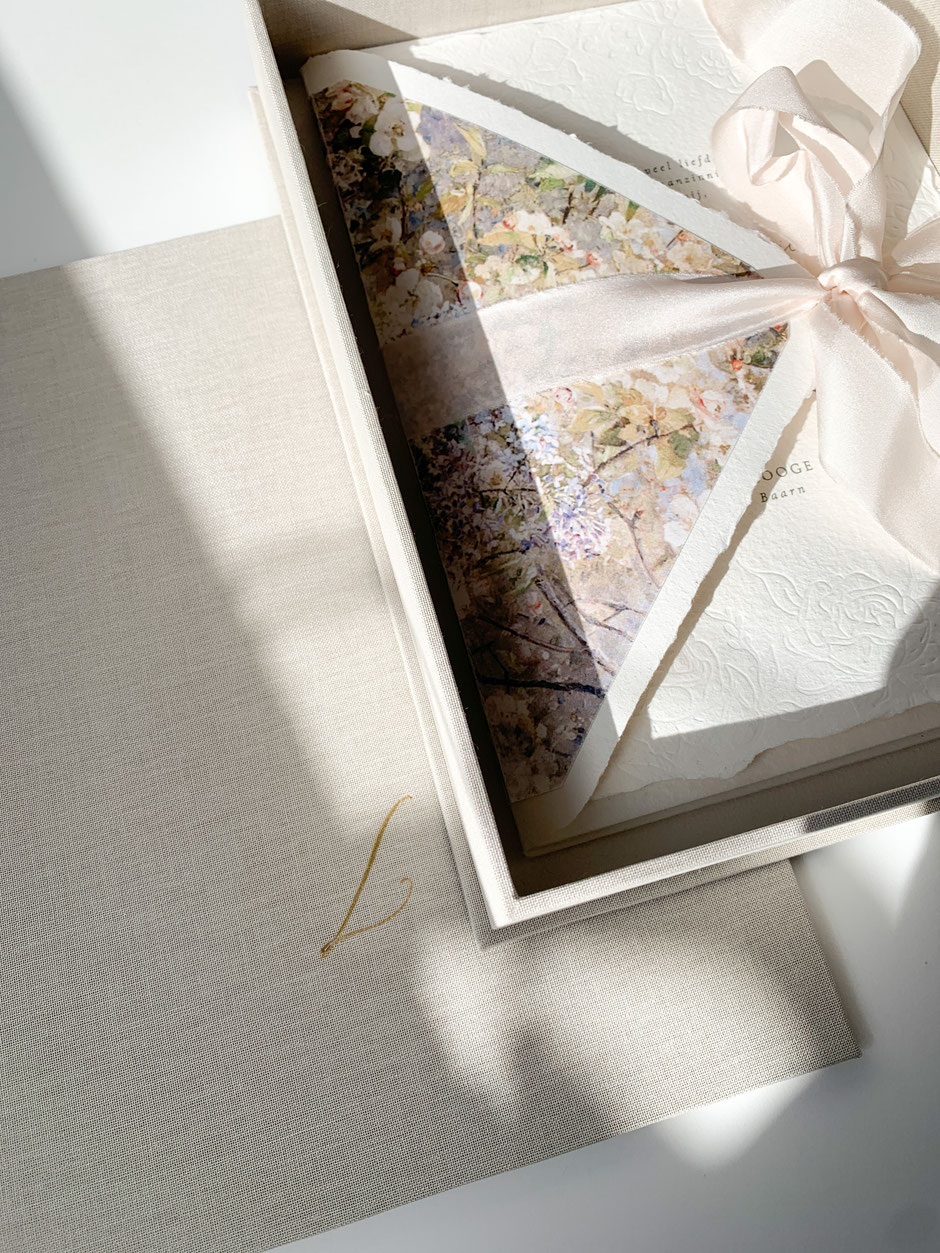 I designed and made a box with a fitted lid. The box is lined with flax linen.
I pressed her beautiful handmade logo (see below) in gold foil on the front and her name inside the box.
This box really represents Geeske's creative style and is such a nice gesture to give to her clients!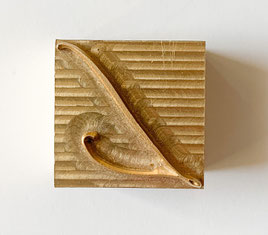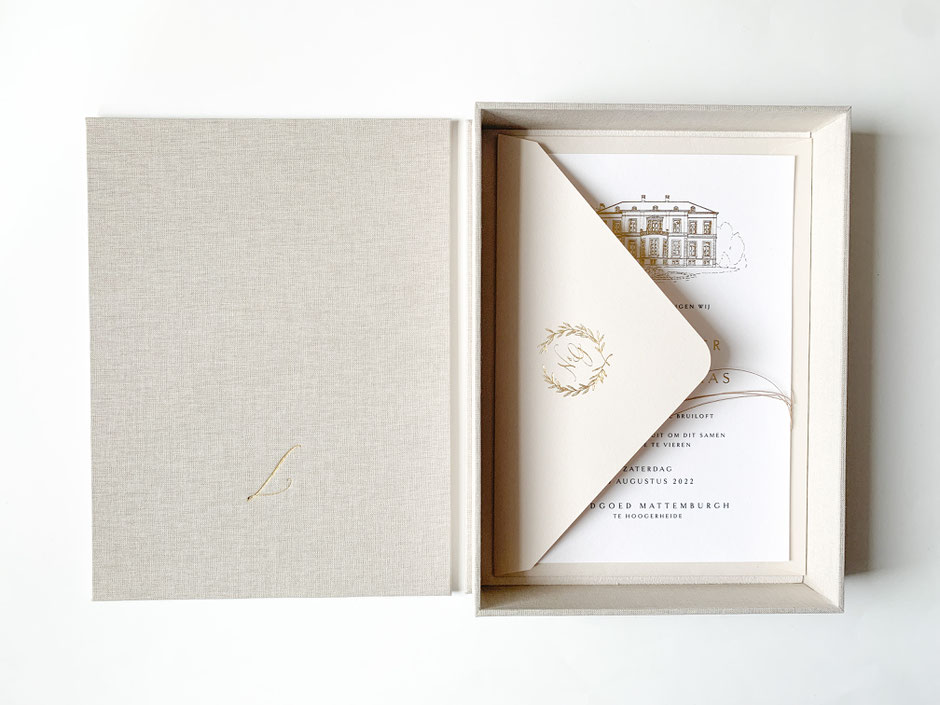 Would you like to talk over the possibilities for a box for your business, please fill out the contact form.