Let your clients invest in YOUR packaging by making it a part of THEIR experience!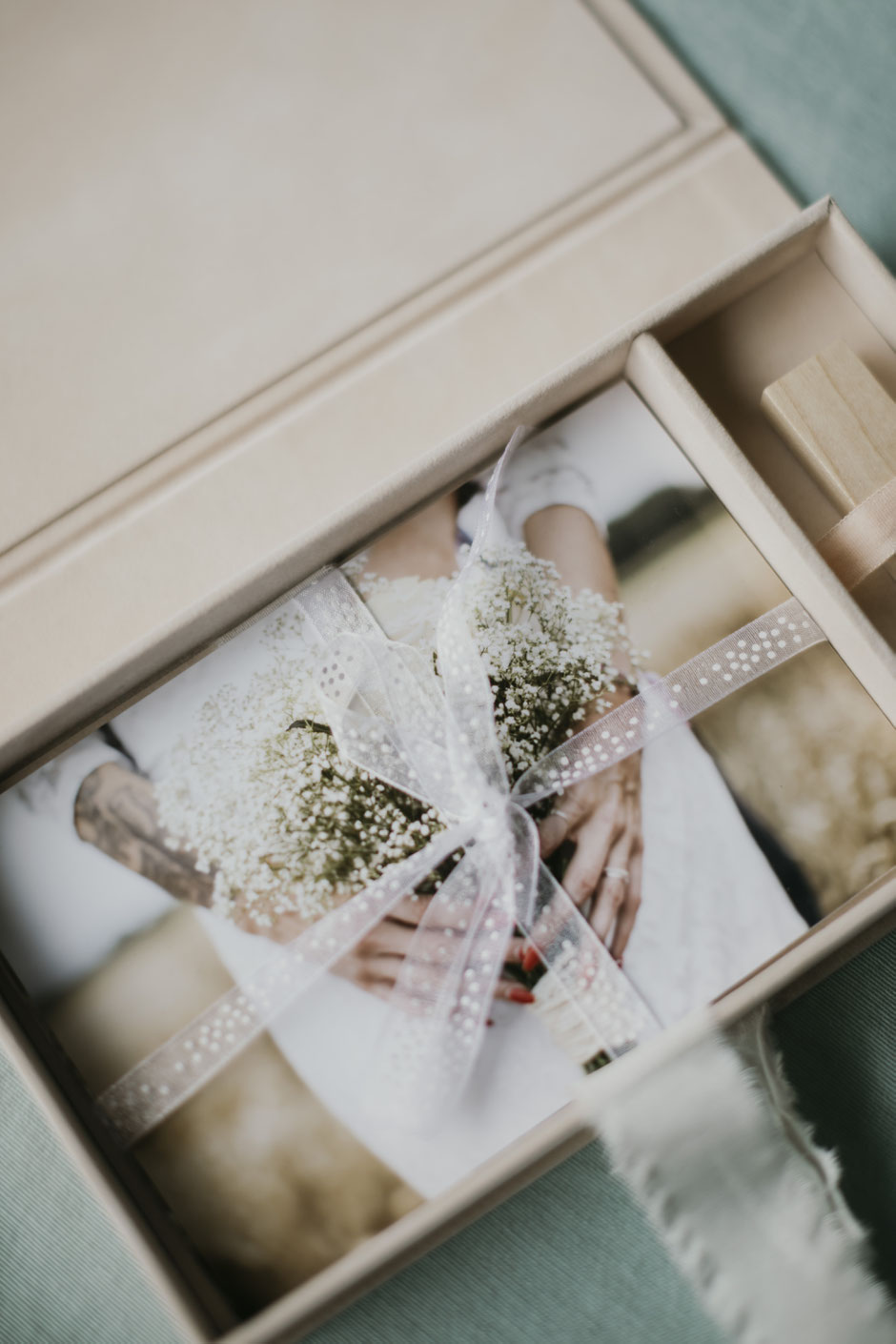 Photo: www.imperish-photography.be
We know about the four very important P's of a marketing mix, namely Product, Price, Place and Promotion. But did you know that many consider another P that is equally important: Packaging. That's right, packaging of a product is a very important factor in marketing.
Here are a few tips to make your packaging an important part of your branding & marketing tool.
1. emotional connection
Don't miss out the opportunity to make a first IMPRESSION!
You want to develop an emotional connection with your clients through your packaging. They invest in you as a photographer and a beautiful packaging with their photos on a usb accompanied by a few prints is - I think - the way to give your time and effort back to your clients. More than a link to an online photo portal with hunderds of photos they can choose from.
2. BRANDING & MARKETING TOOL
You need to start seeing packaging as a branding and marketing tool and not just something that looks pretty and houses your product or service. Distinguish yourself with a customised packaging.
3. DON'S MISS THE MARK
Don't risk your branding with packaging that misses the mark. Invest in a packaging that reflects your work and the time you put into it. Your clients will show your packaging by unboxing on social media and to their family and friends. Your potential new clients!
4. STAND OUT FROM THE CROWD

There are a lot of photographers in the field you are working in. Make sure you have a packaging that is different from the rest. Make it personal and matching your business and style of photography. This is your time to shine!
5. INVESTMENT
Let your clients invest in YOUR packaging by making it a part of THEIR experience!
Increase the price of your photo packages and give them a beautiful handmade product with a few photos and the rest of the photos on a lovely USB. So don't make it something you are paying out of your own pocket! Your clients will treasure the box and show it off to their family and friends. A wedding heirloom that lasts a lifetime!